Home » Guides »

How To Become A Sugar Daddy? Useful Tips & Min Annual Salary
Secret Benefits, the largest online sugar dating platform provides some very interesting statistics. According to them, there has been a 33% increase in sugar daddy membership since 2015. More and more men choose this type of relationship for plenty of reasons, and we're going to list them all and provide information on the annual salary to become a sugar daddy in this article.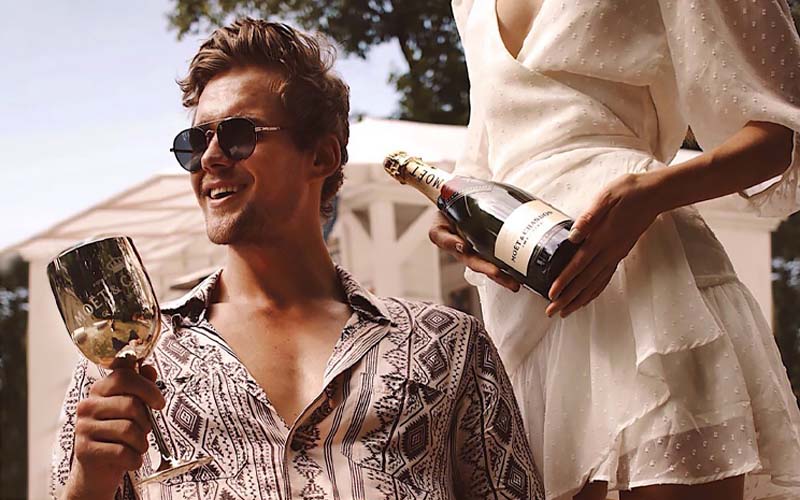 Why become a sugar daddy?
Why becoming sugar daddy instead of finding a girlfriend and starting a long-term romantic relationship? Here are some common reasons that make wealthy men choose sugar dating:
Men have the opportunity to date much younger and very attractive ladies.
This is a great chance to start dating someone without spending weeks or months on courtship.
A woman doesn't expect you to send her messages every 2 hours.
Researchers note that the sugar relationship script incorporated the expectation that partners develop authentic feelings for one another and enjoy spending time together—that's very like a regular relationship, there is chemistry between the partners, but there is no room for jealousy, plans, and multiple obligations.
This is an honest relationship—you are free to discuss your real expectations without hiding anything from a sugar baby.
As you can see, the reasons are simple. Men choose sugar dating because it's faster, easier, and both partners are always honest about their expectations. 
What is the SD/SB relationship?
Sugar relationships are also known as mutually beneficial relationships, and that pretty much explains their nature. It's compensated dating, in which both parties benefit from a relationship.  A sugar daddy gets a younger (in most cases) and attractive partner, who won't be jealous, won't try to control him, who doesn't demand anything, and is ready to go on a date whenever he wants to have a date. 
A sugar baby is a woman who wants to date a successful man who'd care for her, help her financially, take her to fancy restaurants, on vacation, will gift her, etc. However, it's not only about financial benefits. Most sugar babies note that they date only guys they like—that's how they get genuinely satisfying experiences (and men get it too—after all, you always feel whether someone is sweet or just pretending to be sweet). So yes, it's compensated, mutually beneficial dating. For more information, take a look at this guide on an SD SB relationship in which we described them in more detail.
Annual salary to become sugar daddy
Of course, the salary is one of the most important sugar daddy qualifications. How rich do I have to be to become one of these sugar daddies?—that's the question most men who want to explore the world of sugar dating usually ask. Here is the answer provided by the above-mentioned Secret Benefits, the largest sugar dating site—average sugar daddy makes about $250,000 annually. On top of that, the average sugar baby makes $2,500 monthly if she receives a monthly allowance. Those ladies who prefer pay per meet ask for about $300 per date. There are babies who cost more—they make $500-600 per date.
So, if you want to date one sugar baby and pay a monthly allowance, you are likely to pay $2,500 per month, $30,000 annually. However, you will also need to pay the bills at restaurants and give some gifts (it's optional, though—that's what you need to discuss with a sugar baby). If you choose pay per meet (that may work better for daddies who are not looking for stable, long-term sugar relationships and/or prefer to date a few sugar babies at the same time), the costs will depend on the frequency of dates and the amount that a particular sugar baby wants to get. 
How to become sugar daddy
So, if you earn enough and don't mind spending money on sugar babies, you can be a sugar daddy. How can you do it? Generally speaking, there are two ways to choose from. You can look for matches in real life—at bars, restaurants, through friends, etc., but this way is way less effective, and there are no guarantees. You can look for a partner for months or years just because you never know if a lady you like is interested in such a relationship.
That's why nearly all sugar daddies look for sugar babies online. The easiest and fastest way to find a partner is to choose a niche sugar dating website with great features and a large number of female members looking for a benefactor.
How to find a sugar baby?
Successful men who only start their journey to the world of sugar dating often wonder how to find a sugar baby fast, easily, and most importantly, without getting scammed. Here is the most simple (and the most effective) scheme: 
Find a safe, reputable sugar daddy website where all profiles are carefully moderated
Make your own profile look attractive, provide information on a type of sugar relationship you are looking for, upload photos
Use search, apply specific filters to find perfect partners
Talk to ladies, choose the most attractive sugar babies, discuss all the conditions and then meet in person
Generally speaking, that's all you need to do to find a sugar baby. Remember that safety should always be your top priority, at the stage of choosing the site, as well as on the real date.
Conclusion
Now you know how to become a sugar daddy—and it's really simple if you earn enough and don't mind spending some cash on an attractive young lady. Getting started is easy, too—you just need to find the right site with a lot of real sugar babies' profiles.
About Me
Last Updated: 2 February 2023
Terry is not a person who will undermine his own accomplishments. With a successful practice, thousands of satisfied clients, and numerous publications in the most prestigious online and offline magazines, Terry Helms is a respected name in modern psychology. Sugar dating happens to be one of his biggest professional interests and the subject of his multiple research papers. On SugarDating4U, Terry shares his insights, success tips, opinions on the legitimacy of the most popular sugar dating services, and other types of information you may find useful when looking for a sugar partner.