Home » Guides »

How To Become a Sugar Baby
Becoming a sugar baby may be your best or worst decision ever. Sugar dating is great, but you need to make sure that it will work for you. That's why we provide some useful insights and tips in this sugar baby guide.
Things to know before being a sugar baby
How to become sugar baby? That's a good question but the truth is it's not the first question you should ask. Every beginner should learn more about sugar dating and remember the most important rules. We provided some of the most essential of them below, so read carefully.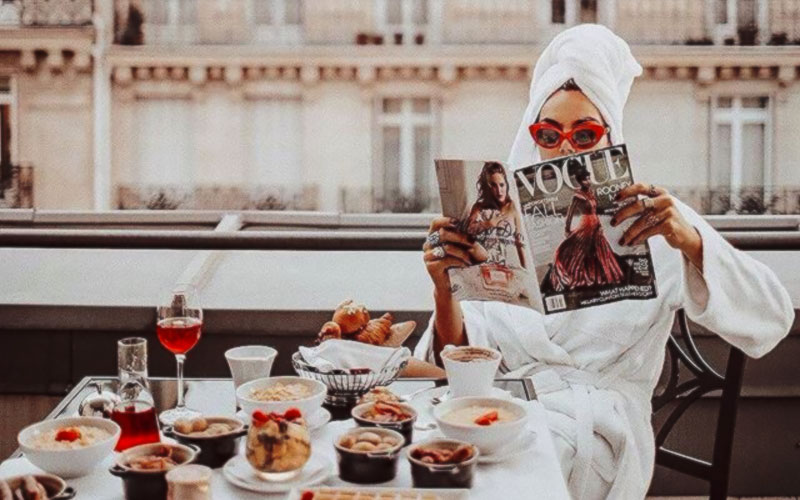 You don't have to have sex if you don't want to do it. The ability of a SB to initiate the relationship, delay sexual intimacy or end it—is also what distinguishes sugar dating from sex work.
Pay per meet is illegal if all you do is having sex. Sugar dating is about companionship, dates, conversations, all those attributes of actual dating. It's never about just sex.
You should be patient. Don't think that you will meet your perfect sugar daddy right after you sign up for the niche website. It takes time and patience.
Don't believe empty promises that sound too good to be true. You should also remember that there are Splenda daddies (those who want to spoil you but don't earn enough to do it but still can buy less expensive gifts) and Salt daddies who are not going to pay—they are scammers who just want to have sex with a sugar baby.
Being nice, well-mannered, and looking good is a must for a sugar baby. You don't have to be super skinny or super curvy, or tall as models or petite—sugar daddies may also have different tastes. However, you need to be optimistic, friendly, smiling, and dressed well—if a man has a great time with you, he'll make you his sugar baby.
These were the essentials, the most significant things to know before being a sugar baby. But how can a lady start her own journey to the sugar world and is it possible to become a sugar baby for free?
How to become a sugar baby
Researchers note that sugar dating is an endeavor that almost exclusively originated through online means of communication. And it's still the best way to find a sugar baby or a sugar daddy is to join one of the high-quality sugar dating sites. Wonder how to become a successful sugar baby? Find a good site and create an account—that will be your first step on the way to the world of sugar dating. If you want to be popular on the site (and that's important—most sugar platforms have many more female members and male members looking for benefactors than benefactors themselves), you need to create a good profile. Pictures, of course, are the key to your success—if you don't blur your pictures and don't upload dog-filter photos, you are likely to receive a lot of attention from men. 
Conclusion
How do you become a sugar baby? Now you have the algorithm! Follow the tips above, be careful and patient, choose the right men, and enjoy your dating experience!
About Me
Last Updated: 14 October 2021
Terry is not a person who will undermine his own accomplishments. With a successful practice, thousands of satisfied clients, and numerous publications in the most prestigious online and offline magazines, Terry Helms is a respected name in modern psychology. Sugar dating happens to be one of his biggest professional interests and the subject of his multiple research papers. On SugarDating4U, Terry shares his insights, success tips, opinions on the legitimacy of the most popular sugar dating services, and other types of information you may find useful when looking for a sugar partner.